AADW 2018 - Teacher Biographies and Class Descriptions
---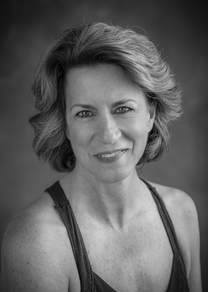 Gail Corbin​ - Humphrey Intensive
​
Ms. Corbin is a leading exponent in the technique and repertory of Doris Humphrey and Charles Weidman. Her longtime association with Ernestine Stodelle, an original member of the Humphrey/Weidman Company, began with Ernestine's reconstructions of Two Ecstatic Themes and Air for the G String for the Jose Limon Company in 1977. Gail assisted her in these reconstructions and served as a model for the solo roles. She has continued to teach and perform these works along with other Humphrey reconstructions such as The Call/Breath of Fire, Quasi Waltz, The Shakers and Water Study. Because Ms. Corbin took part in these reconstructions and assisted Ms. Stodelle in the rebirth of these movements, Gail possesses a rich and vast knowledge of the works and a deep understanding of the technique. She taught all levels of technique in Stodelle's Silo Studio for over twenty years. Under the direction of Beatrice Seckler, also an original member of the Humphrey/Weidman group and Deborah Carr, who worked with Mr. Weidman, Gail learned many Weidman dances and was a featured dancer/soloist in The Deborah Carr Theatre Dance Ensemble. She has also worked with Peter Hamilton and Nona Shurman.s. Corbin has taught and directed Humphrey works all over the U.S. as well as Europe and Australia. For the past several years she has conducted Humphrey workshops at Momenta, Oak Park, Illinois, which is also the home of Doris Humphrey Society, of which Gail is a board member. Some of the other places Gail has taught as a guest teacher in this technique and repertory are Barnard College, Columbia University, The Juilliard School, St. Olaf College and Columbia College in Chicago. For the past several years Gail has been a guest teacher at the Jose Limon Institute, New York. She has recently returned from The Yard, Martha's Vineyard where she taught an intensive Humphrey workshop and staged Water Study.
The demand for her expertise has taken Gail to London where she performed Doris Humphrey's works at Royal Festival Hall. While in England she taught at The Place, Middlesex University and Islington Arts Factory. She is co-director of the Doris Humphrey Foundation in London. Gail has given master classes and performed at the renowned Folkwang Tanztudio in Germany, Dance Theatre of Ireland and Modern Movement in Sydney, Australia. Gail is a featured dancer in two films, The Technique of Doris Humphrey and Its Creative Potential and Charles Weidman on His Own. She continues to be a sought after coach, teacher and director of this very important dance style.
---
---
Megan Bascom - Pilates

Megan has been an active mover, athlete and performer her whole life. She began with climbing trees and swimming in the ocean under the Florida sunshine. She competed as a majorette, swapped her baton for jazz & ballet shoes, added running in high school, and made the switch to fully pursue dance in college. She received her BA with honors from the University of South Florida in Dance Studies, focusing on Dance Injury and Prevention. After moving to New York, she received her Pilates certification through the Kane School of Core Integration. Additionally, she completed the TRX Suspension Training Course with master trainer Abbie Appel. Megan has danced professionally with several New York-based companies and creates her own choreographic work as artistic director of Megan Bascom & Dancers. She has had a passion for movement and kinesiology for as long as she can remember and enjoys sharing her knowledge with clients to help them better understand exercises and how the body moves. Megan loves variety and has experience working with clients ranging from teens, athletes, stay at home parents, executives, models, professional dancers, injured clients with limitations, the retired community, and a blend of every day people who just love Pilates! She employs a healthy use of imagery to enhance the understanding of action, pattern and sensation. Her experience as a lifelong mover and professional dancer provides her with a detailed kinetic sense, allowing her to facilitate a thorough movement experience and workout for each client.
---
---
Amy Cova - AADW Modern

Amy Cova, (MFA in Dance, U of M) is Artistic Director of Amy Cova Dance (ACD) contemporary dance ensemble, splitting time between NYC and Michigan and often working in collaboration with musicians, composers and visual artists. Cova is on faculty at the University of Michigan and The Roeper School. She is a Facilitator for The Field (NYC) and a recent Groundwork Artist in Residence at Cora Dance in Red Hook, Brooklyn. Cova's choreography has been presented at Jacob's Pillow Dance Festival Inside/Out, and throughout NYC and Detroit. She has performed in works by Laura Dean, Daniel Gwirtzman, Rennie Harris, Alex Springer, Paul Taylor, and Ginger Thatcher, amongst others. She has most recently performed at WestFest All Over WestBeth (NYC) with compositional, improve dance cooperative, The Lovelies and Grand Rapids Ballet as part of Michigan Dance Festival's Maggie Allesee Choreography Competition.

Cova's movement vocabulary punctuates the highly physical with a quiet gestural sense evoking worlds of turmoil, confusion, hope, and happiness in a single theatrical experience. Cova is interested in embodied text, oral histories, subjugated knowledge and personal reflections as they dialogue through evocative movement languages.

---
---
Professor Bill DeYoung - AADW Modern

Developed from advances in movement research, the technique style of this class employs basic principles of physics and anatomy to understand the use of weight, momentum and stability, and to facilitate transitions. The course refers to angular momentum, tangents, and vectors to sustain motion and maintain equilibrium. DeYoung is very interested in accessing natural movement sources and has incorporated the Humphrey and Limon concepts of breath rhythm, suspension and release. He creates movement sequences to pattern muscles to release their natural reflex and rebound. Encouraged is the flow of energy through the articulations to achieve quick dynamic changes - from fire to stillness in an instant - to become one with the movement, and to be inside the movement.

Former Chair of Dance at the University of Michigan, Professor DeYoung is active as a freelance choreographer and teacher throughout the United States, Latin America and Europe. He received his Bachelor of Arts degree from San Diego State College and his BFA and MFA degrees from the California Institute of the Arts. He is a former member of the NYC Cliff Keuter Dance Company and also danced with the companies of Al Huang, Rudy Perez and Elizabeth Keen. In 1975, he formed the DeYoung Dance Theatre in New York City and took the company on two national tours. He has received numerous choreography commissions locally, nationally, and abroad, as well as fellowships and awards from the Kellogg Foundation, the National Endowment of the Arts, and the Jerome Foundation. ​
---
---
Jennifer Harge - Harge Intensive

Jennifer is a performer, dance maker, and educator, working at the intersection of contemporary dance, African American culture, and choreographies of protest. Her creative work has been made for both site specific and proscenium stage performances--most recently at the Detroit Institute of Arts, Music Hall Center for Performing Arts, Pulitzer Arts Foundation, Standard ToyKraft (NYC), Dayton Contemporary Dance Company 2, and in her grandmother's basement. In 2014 she founded Harge Dance Stories to create a platform for black bodies and contemporary dance making. She holds a MFA from University of Iowa as a Dean's Graduate Fellow and a BFA from University of Michigan.

This class will move between past and present, African and European, & secular and sacred as a way of honoring and challenging movement ideologies within the contemporary technique class. While my values and physical syntax will often lead the room, there will be space for individualized and improvisatory practices. This class will also work to be community oriented; in that, I will not be the sole director or proprietor of questions and/or answers. The goal is to facilitate a room that allows different voices to lead and different approaches to movement to be seen. ​
---
---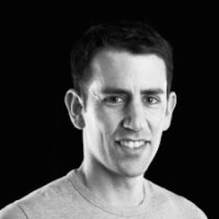 Sean Hoskins - AADW Modern Technique

Central themes of Sean's class are weightedness and agency. Drawing from strong influences in modern release technique, athletics, Contact Improvisation, and anatomy, Sean
Shorter exercises, structures, and "impossible" challenges build into longer phrases will blend in improvisation work, technique exercises, and movement phrases. We will highlight Contact Improvisation fundamentals (giving and sharing weight, rolling point of contact, working in duets & trios) and move full-out with grand dynamics - both hugely athletic and subtly captivating - all the while underscoring the ability to make choices within your dancing and your dances.

Sean investigates the intersections of dance and technology as a choreographer, performer, teacher, and screendance creator. He studied dance at Middlebury College and has an MFA from the University of Michigan. Sean has presented work in NYC, Detroit, Boston, San Francisco, and the National College Dance Festival in Washington, D.C. He danced with Leslie Seiters and ChavasseDance&Performance, as well as in works by numerous collaborators. Sean has taught courses and workshops at Wayne State University, Oakland University, Middlebury College, and Bates College, and he is currently the Dance Technology Coordinator and part-time faculty at the University of Michigan.
---
---
Nicole Reehorst - Yoga

A dancer, choreographer and educator, Nicole is an MFA in Dance student at University of Michigan. Alongside her choreographic exploration, she is researching mindfulness as a lens for a collaborative creative process. Nicole began her professional dance training at Interlochen Arts Academy, where she performed in works by Gerald Arpino, George Balanchine, Bronislava Nijinska. She received her BFA in Ballet Performance with a minor in Philosophy from The University of Oklahoma, training with Mary Margaret Holt, Clara Cravey, Steve Brule, and Ilya Kozadayev. As a dancer with Oklahoma Festival Ballet, she originated several principal roles and joined the company on two performance tours in Austria. Nicole returns to graduate school after dancing with Nashville Ballet II, where she was actively involved in the company's community engagement program. While in Nashville, she continued to evolve her contemporary dance practice with artists of New Dialect and became a RYT-200 certified yoga instructor. Nicole's choreography has been performed by dancers of Nashville Ballet, The University of Oklahoma and University of Michigan.
---
---
Jean-Claude "Biza" Sompa – Congolese
​
Biza is an instructor/lecturer in the School of Music, Theater & Dance at both the University of Michigan and Washtenaw Community College in Ann Arbor Michigan. He began his dance and choreography career in 1970 with the Ballet Damar and the Congolese National Dance Company in Brazzaville, Congo. He toured extensively throughout France, Belgium, and Germany with the Paris-based Congolese dance troupes Ballet Lemba and Ballet N'Kodia. In 1979, Biza founded the Bichini Bia Congo Dance Theater Company which is based in Ann Arbor, MI. Under his proficient guidance as the artistic director for the company, the members of Bichini Bia Congo are trained in the technical and aesthetic elements of Congolese dancing, singing, and instrumentation. Biza and his company travel the country year round and are nationally known for their dance and drum workshops, educational and cultural presentations, children's and family performances, as well as large-scale, community-wide theater productions.
---