Spring Term Courses 2016
Ann Arbor Dance Works 2016
Spring Term Dance Technique Course

Instructors:
Sarah Konner & Austin Selden, Jillian Hopper, Sean Hoskins, and Bill DeYoung

Class Times:
Monday, Wednesday, Friday 4:00-6:00 PM
Wednesday, May 4 - Friday, June 10, 2016

Class Location:
Studio A, Dance Building, University of Michigan Department of Dance
1310 N. University Court, Ann Arbor, 48109


Course description:
The Ann Arbor Dance Works
contemporary/modern
technique classes provide a breadth of experiences, cultivating versatility and technical range. Classes are open to all intermediate/advanced/professional dancers and offer an array of movement styles. Individual class descriptions are described below under the names of the instructors.
Other Class Details:
Academic credit option: this class is available for 1 credit as Dance 405/515, Section 101 (Ann Arbor Dance Works Technique, Modern Dance).
Not-for-credit option: classes may be taken at affordable fees as follows.
Payments by check only, made out to University of Michigan.​
Single class drop-in: $20 Full series of 16 classes: $300
---
Class descriptions:
Sarah Konner and Austin Selden

Sarah and Austin are both alumni of the University of Michigan Dance department, they currently live and work in New York City, and have been creating dance together since 2007. Sarah has performed with ChavasseDance&Performance, Shura Baryshnikov, Megan Kendzior, Alex| Xan: The Median Movement, and Headlong Dance Theater. Sarah teaches technique and Contact Improvisation regularly in New York, and has training in Yoga, Pilates, and Body-Mind Centering®. Austin has worked with Shen Wei Dance Arts since 2011, Jordan Isadore, and has a certification in Pilates. Sarah and Austin have shown their work at the Berskshire Fringe Festival, FLICfest 2013, Judson Church, Dance New Amsterdam, Triskelion Arts, AWARD Show! Philadelphia, Kennedy Center, through the Field Emerging Artist Residency. Sarah and Austin are currently creating an evening-length site-specific work for the Detroit Institute of the Arts in Rivera Court.
​
Class Description: Technique and Partnering
In this technique class we will use individual phrase-work and partnering to examine intelligent body mechanics, feel our weight, and use momentum. We use partnering as a way to understand and challenge movement, fluidity, and functionality. We will incorporate exercises from different somatic modalities including Yoga, Pilates, Body-Mind Centering®, and Irene Dowd's Neuromuscular Training. Our class moves in and out of the floor, is driven both internally and externally, and plays between exercises, phrase-material, and improvisational forms. Our muscles create heat and go for the ride; our skeleton and fascia offer networks of support; our fluids bring us inside momentum; and we breath. We'll get sweaty, move intelligently, listen to music, and push our physical edge.



---
Jillian Hopper - Dancer, Choreographer, Instructor - University of Michigan

​Jillian specializes in the creative work and technique of Doris Humphrey with the aim of preserving the dance for future generations as a trustee of The Doris Humphrey Foundation, UK. In addition to teaching at the University of Michigan, Hopper has taught Humphrey technique at Middlesex University (London, UK), The Place (London, UK) and Northern School of Contemporary Dance (Leeds, UK.)


​Jillian received her MFA Dance from the University of Michigan. Hopper trained at Gus Giordano Jazz Dance Chicago, and Joel Hall Jazz Dance Chicago, later studying at Middlesex University, London UK where she gained a BA Hons in Dance Choreography. Her professional dance credits include Intimate Contenders and HR-Artworks London UK, in which she was a featured soloist. At the University of Michigan, Hopper performed in works by Jessica Fogel, Bill DeYoung, Amy Chavasse, and Peter Sparling, Sidra Bell and Monica Bill Barnes. ​​​
​
---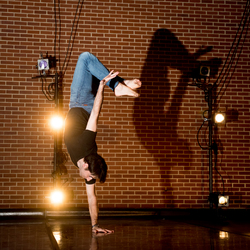 Sean Hoskins - Dancer, Performer, Dance Technology Coordinator - University of Michigan

Central themes of Sean's class are weightedness and agency. The class sessions will blend in improvisation work, technique exercises, and movement phrases. We will highlight Contact Improvisation fundamentals (giving and sharing weight, rolling point of contact, working in duets & trios) and move full-out with grand dynamics - both hugely athletic and subtly captivating - all the while underscoring the ability to make choices within your dancing and your dances. We'll get right in there working with each other.

Sean Hoskins hails from Vermont and began dancing at Middlebury College. He has remained active in multiple facets of the dance field for 20 years, receiving his MFA from the University of Michigan. He has performed and presented his choreography in various cities and locations throughout the country, as well as at the National College Dance Festival. As a teacher, Sean directed the Dance Program at Blair Academy and has led classes and workshops at Middlebury and Bates Colleges, Wayne State University, University of Michigan, Oakland University, Berwick Academy, and at a number of regional American College Dance Festivals. Sean is the Dance Technology Coordinator at the University, where he instructs courses in software and technology to dance students, choreographs, supports departmental production needs, and a variety of other duties.
​
---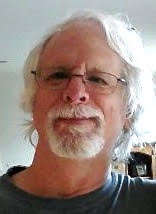 Bill DeYoung - Professor of Dance - University of Michigan

​Developed from advances in movement research, the technique style of this class employs basic principles of physics and anatomy to understand the use of weight, momentum and stability, and to facilitate transitions. The course refers to angular momentum, tangents, and vectors to sustain motion and maintain equilibrium. DeYoung is very interested in accessing natural movement sources and has incorporated the Humphrey and Limon concepts of breath rhythm, suspension and release. He creates movement sequences to pattern muscles to release their natural reflex and rebound. Encouraged is the flow of energy through the articulations to achieve quick dynamic changes - from fire to stillness in an instant - to become one with the movement, and to be inside the movement.

Professor Bill De Young, former Chair of Dance at the University of Michigan, teaches modern technique, Dance and the Related Arts, and other courses in the graduate and undergraduate dance programs. He also choreographs regularly, both at the University of Michigan and as a freelance choreographer and teacher throughout the United States, Latin America and Europe. Mr. De Young received his Bachelor of Arts degree from San Diego State College and his Bachelor of Fine Arts degree and his Master of Fine Arts degree from the California Institute of the Arts.
Professor De Young is a former member of the NYC Cliff Keuter Dance Company and also danced with the companies of Al Huang, Rudy Perez and Elizabeth Keen. In 1975, he formed the DeYoung Dance Theatre in New York City and took the company on two national tours. He has received numerous choreography commissions locally, nationally, and abroad. He has served as guest faculty and choreographer for the Institute del Teatre in Barcelona, Spain, guest teacher for the Jove Compania of Barcelona, and guest director of the National Dance Company of Costa Rica. Mr. De Young is a recipient of a prestigious Kellogg National Fellowship, in addition to two National Endowment of the Arts Choreography Fellowships, a Jerome Foundation Award and several grants from The Michigan Council for the Arts. He has been a cultural specialist for the United States Information Agency/Arts America and a member of Affiliate Artists, Inc., of New York. Mr. De Young has been a Fulbright Senior Lecturer and Research Scholar in Costa Rica and has taught, choreographed and performed in Germany, Yugoslavia, Hungary, Venezuela, Chile, Paraguay and in 2001 was the choreographer for an all Thai production of Kiss of the Spider Woman in Bankok, Thailand.


---