Into the Wind
Company Member Biographies
ALAYNA BARON is a rising sophomore in the dance department at the University of Michigan. She is from Ann Arbor. This is Alayna's first season with Ann Arbor Dance Works.

---
CHOLE GONZALES is a rising sophomore at the University of Michigan. She is working on her Dance BFA with a minor in Global Theatre and Ethnic Studies. This is her first season with Ann Arbor Dance Works.
AMY GUILMETTE is completing her Master of Fine Arts in Dance (Choreography) at the University of Michigan this August. She has been dancing and teaching in the Detroit area for over a decade. She holds a BS in English Secondary Education from Wayne State University. She taught dance in the public high school system for four years and currently is on the Dance faculty at Henry Ford Community College, where she teaches dance technique, choreography, Pilates, and Yoga classes and directs the fall season for the Full Circle Dance Company. Ms. Guilmette danced professionally with Mack Avenue Dance Company (MADC) and has presented her choreography in a MADC concert, at the Oakland Dance Festival, and the American College Dance Festival.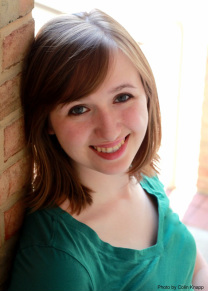 MADDY RAGER recently graduated from the University of Michigan with a BFA in Dance and a minor in Performing Arts Management. There she has worked with a wide variety of choreographers including UM faculty, guest artists, and her peers in various student productions. Maddy is interested in generating collaborative works and has worked closely with composer and percussionist Chris Sies, most recently on a duet titled (renewed) which was performed at the National College Dance Festival at the Kennedy Center this June. Maddy was also awarded the 2013 Maggie Allesee New Choreography Award from the Michigan Dance Council with her collaborator Nola Smith for their duet Small Victories. Maddy hails from Bellaire, Michigan and graduated from the Interlochen Arts Academy in 201o. This is Maddy's third season with Ann Arbor Dance Works.


---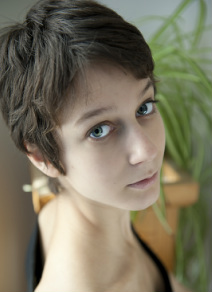 NOLA SMITH is from Brooklyn, New York. At the University of Michigan Nola pursued a BFA Dance degree while also studying in the School of Kinesiology. She has performed in works by guest artists Bill T. Jones, Sidra Bell and Monica Bill Barnes, and in various faculty and student works. Along with Maddy Rager, Nola was awarded the Maggie Allesee New Choreography award in October 2013 for the pair's duet Small Victories. She has also worked extensively with collaborators Willie Filkowski and Corey Smith, most notably in the creation of an original multi-disciplinary work, Who is Luther Burbank?, which was performed in Chicago in 2014. Nola was recently invited to study with the Kibbutz Contemporary Dance Company in Israel for five months beginning in January 2015.

---
PATTY L. SOLÓRZANO, originally from Morelia, México, is currently an MFA dance candidate at the University of Michigan's School of Music, Theatre and Dance. She graduated Magna Cum Laude with Honors with a BFA in Modern Dance from Texas Christian University. Patty has danced professionally with various companies in Texas and Michigan including with Fort Worth's Ballet Concerto, Psophonia Dance Company, Earthen Vessels: The Sandra Organ Dance Company, and DDCdances. In addition, her choreography has been featured in 60×60 Dance St. Louis, at Barnevelder's the Dance Gathering in Houston, TX, Detroit Dance City Festival, The Michigan Dance Council's MDC Dance Festival and by Psophonia Dance Company and DDCdances. This is her second season with Ann Arbor Dance Works and the first as a UM student.


---
ROBIN WILSON is best known as a founding member of the Urban Bush Women, performing in New York for over a decade with such choreographers as Dianne McIntyre, Kevin Wynn, and Jawole Willa Jo Zollar. Currently an Associate Professor of Dance at the University of Michigan and a member of Ann Arbor Dance Works, she continues to perform and teach throughout the US, including such venues as the New Orleans Dance Festival, the BAAD!Ass Women Festival in Bronx, New York, the Carr Center in Detroit, and others. In January 2013, Ms. Wilson received the 2012-2013 Shirley Verrett Award for service in the Performing Arts.