Into the Wind
Collaborator Biographies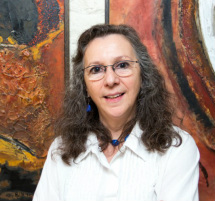 Sara Adlerstein
Associate Research Scientist, UM School of Natural Resources and Environment

At the School of Natural Resources and Environment, Adlerstein is an applied aquatic ecologist in the school's Conservation Ecology field of study. She obtained a Master of Science degree at the University of Concepcion Chile and a Master of Science and Ph.D. at the University of Washington. Since joining the UM faculty in 2001, her work has focused on environmental stressors affecting Great Lakes ecosystems. Her current research project is sponsored by a grant from the National Science Foundation and is entitled Advancing Offshore Wind Power Siting through Multi-criteria Assessment Integration.

She is also a visual artist and has been painting for as long as she has been a scientist. At the University of Michigan, she has taught courses bridging arts and sciences at the School of Art & Design and the Residential College, and has organized and participated in events to integrate the arts with the endeavors of a research university. Her works have been published in books and magazines; shown in galleries and museums in Chile, Europe, Canada and the United States; and are part of public and private art collections.


---
Robert Alexander
Composer, Design Science Ph. D. Pre-candidate, Atmospheric, Oceanic, and Space Sciences, College of Engineering, University of Michigan

Robert Alexander's research lies at the intersection of technology and creativity. He holds a BA in Performing Arts Technology and an MA in Media Arts from UM. Currently, as a Design Science Ph.D pre-candidate at the University of Michigan, he is working to construct software interfaces for exploring scientific data in new ways. The core of his research lies in data sonification with the Solar Heliospheric Research Group. Sonification is a process through which any kind of non-auditory data is translated as sound. He has been working with NASA to transform space data into the sonic realm in order to gain new perspectives and ask new questions. He has received numerous awards and fellowships including the NASA-Harriett G. Jenkins Pre-doctoral Fellowship Project (JPFP) Award; International Community for Auditory Display: Outstanding Achievement Award; CEDO Ph.D. Candidate Achievement Award; UM Dean's Named Fellowship 2010-2011; Yahoo! Campus Innovations Award; and a Yahoo! Boost Award. He has presented his research nationally and internationally, most recently at the TEDxUofM conference.


---
Shawn T. Bible
Choreographer, Associate Professor of Dance, Grand Valley State University

Associate Professor of Dance Shawn T. Bible joined the Dance faculty of Grand Valley State University in 2008. He received a Distinguished Faculty Award in 2012 and continues to develop the Dance Program and choreograph on the GVSU Dance Ensemble. He received a BA in Social Science and Dance from Michigan State University and an MFA in Dance Choreography and Performance from the University of Michigan. He has been an active choreographer in Michigan and the Northwest United States areas, setting works for Trip the Light, Midwest RADfest, MOCA Detroit, Men Dance Michigan, Nosh Night at the Urban Institute for Contemporary Art, Michigan Youth Arts Festival, Michigan Dance Day, Blue Lake Fine Arts Camp, the Grand Rapids Art Museum, ArtPrize, Southwest Dance, and on the Grand Rapids Ballet, I~Move, Southwest Dance of Detroit, Michigan State University's Repertory Dance Company, and More Dances Contemporary Dance Company. He has danced professionally with DanceTECH, I~Move, People Dancing, and Ann Arbor Dance Works. Bible is on the Board of the American College Dance Festival Association and a member of the Michigan Dance Council. Bible is also the artistic director of his modern dance company, stbdance, which was established in 2007. stbdance has performed in New York City, Idaho, Atlanta, Michigan and Texas. Shawn has studied film/video technology and modern dance technique in Australia, New York, San Francisco and Chicago. His videodance, Dominique, won a Rackham Film Festival award. In 2008, Bible's videodance Moonplay was featured in the Sans Sousi Festival of Dance Cinema, at the Contemporary Museum of Art in Boulder, Colorado and he has just completed a video dance entitled Cell 24-51-60-83. Prior to his dance experience, Shawn was a graphic designer and product designer for the Joe Boxer clothing brand and Kmart Corporation.


---
David Biedenbender
Composer, Lecturer, School of Music, Theatre & Dance, University of Michigan

Composer David Biedenbender has had the privilege of collaborating with many talented performers and ensembles, including Alarm Will Sound, the PRISM Saxophone Quartet, the Stenhammar String Quartet (Sweden), the Aspen Contemporary Ensemble, the United States Navy Band, the Philharmonie Baden-Baden (Germany), VocalEssence, the Eastman Wind Ensemble, Detroit Symphony Orchestra bass trombonist Randall Hawes, the Juventas New Music Ensemble, the Washington Kantorei, the Atlantic Chamber Ensemble, the Boston New Music Initiative, Ann Arbor Dance Works, Composer's Inc. (San Francisco), and the University of Michigan Symphony Orchestra and Chamber Choir. Recent recognition for his work includes two ASCAP Morton Gould Young Composer Awards (2011, 2012), the 2012 Suzanne and Lee Ettelson Composers Award, regional winner of the SCI Student Composer Competition, the Third Millenium Ensemble's Composition Prize, honorable mention for the ASCAP/CBDNA Frederick Fennell Prize and the Michigan Music Teacher's Association Composition Competition, and a Composer Assistance Program Grant from the American Music Center. His music has been heard in diverse venues, including Symphony Space (New York City), the Fifth Avenue Presbyterian Church (NYC), the Smithsonian Museum, the German Embassy (Washington, DC), the Middle East (Boston, MA), the Antonín Dvořák Museum (Prague, CZ), the Old First Church (San Francisco, CA), the Settlement Music School (Philadelphia, PA), the Interlochen Center for the Arts (Interlochen, MI), Hill Auditorium (Ann Arbor, MI), the University of Michigan Museum of Art (Ann Arbor), and on WNYC's (New York City Public Radio) Soundcheck with John Schaefer.

Recent and upcoming commissions and projects include works for the Cabrillo Festival of Contemporary Music, soprano Lindsay Kesselman, San Francisco Symphony principal trombonist Tim Higgins, the Donald Sinta Saxophone Quartet, the Grand Valley State University New Music Ensemble, the Akropolis Reed Quintet, pianist Jeannette Fang, and Dark in the Song (bassoon quintet). He received the Doctor of Musical Arts and Master of Music degrees in composition from the University of Michigan, Ann Arbor and the Bachelor of Music degree in composition and theory from Central Michigan University. He has also studied at the Swedish Collegium for Advanced Study in Uppsala, Sweden and in Mysore, India where he studied South Indian Carnatic music.


---
Nate Bliton
Composer, Sound Engineer, Grand Valley State University

Nate Bliton is an active performer, composer, educator, and hobbyist and holds M.M. and B.M. degrees in Music Composition from Michigan State University. He has written music for and performed in many settings, including a variety of Michigan orchestras, chamber music groups, popular music bands, theater companies, film scoring and sound design projects, dancers, and live improvising painters. With a special emphasis on interactive, low-budget physical electronics, his programming and electronics work has been featured in Make Magazine, appeared in art installations and professional dance and theatrical productions. Nate is currently on staff in the Music and Dance department at Grand Valley State University.


T. Arnold (Arn) Boezaart
Director, Michigan Alternative and Renewable Energy Center

Mr. Boezaart serves as Director of the Grand Valley State University operated Michigan Alternative and Renewable Energy Center (MAREC) located in downtown Muskegon, Michigan. The Center is a leading economic development catalyst, provides educational leadership, hosts a business start-up incubator and promotes alternative and renewable energy technologies and related technological innovations. 

Prior to coming to MAREC, Mr. Boezaart served as Vice-President of Grant Programs at the Community Foundation for Muskegon County for twelve years. During that time Mr. Boezaart developed the Foundation's Environmental Program in partnership with the Great Lakes Community Foundation Environmental Collaborative. 

He also managed a successful alternative and renewable energy project that led to installation of the first commercial wind turbine on the rooftop of the Frauenthal Center for the Performing Arts, home of the Community Foundation.

In partnership with other key community leaders, Mr Boezaart helped form the Muskegon Area Sustainability Coalition and serves on the Coalition leadership team that promotes and advances the principles of Sustainable community growth and development throughout the greater Muskegon region. 

Prior to joining the Community Foundation in 1997, Mr. Boezaart completed a successful career with the State of Michigan Department of Human Services. He holds an undergraduate degree from Michigan State University and a Masters degree from the University of Michigan

Mr. Boezaart's public, philanthropic and community service career reflects a passion for excellence and for making a positive impact on every facet of community life.


---
Patricia Branam
Costume Designer

Patricia Branam has been designing and producing costumes in the Ann Arbor area for over twenty years. She has been involved in motion pictures including the feature film 'Whip It' and has designed and created costumed for short films including 'Chocolate Ace Pancakes: Bully No More!' and ' The Forest is the Devil's Playground.' She also works with the University of Michigan School of Music, Theatre & Dance production staff.
Amanda Ewing
Production Manager

Amanda Ewing has a MA in Theatre & Performance Studies from King's College, London for her dissertation "An Utterance Unheard: Examining the Rhetoric of Community Art in Detroit." Ewing is an artist, academic, and arts administrator whose research is focused on community engagement and cultural memory. Her essay "Spatiality and Stories: Performing Memory in Post September 11th Performance" was recently published in The Arts and Popular Culture in History by the University of Plymouth Press. She is a co-founder of Detroit based performance experiment RUMPUSROOM, with whom she just completed a residency at Matrix Theater, developing a new devised piece based on Chekhov's Three Sisters.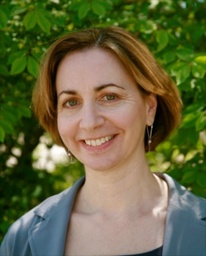 Jessica Fogel
Choreographer, Artistic Director of Ann Arbor Dance Works, Professor of Dance, University of Michigan

Jessica Fogel's choreography has been produced nationally and internationally since 1974. She spent a decade in NYC as a dancer/choreographer, and was artistic director of Jessica Fogel and Dancers there from 1978-1982. She joined the University of Michigan Department of Dance in 1985, where she is a professor of dance and artistic director of Ann Arbor Dance Works, the resident professional dance company of the Department of Dance. Fogel's multi-layered dances feature unique collaborations, often merging movement, text, music and digital projections. Her sources of inspiration are wide-ranging, including particle physics, astronomical research, visual art, and literature. She has developed several projects that address ways the arts can provide stewardship for the environment, drawing inspiration from the stories embedded in rural and urban landscapes. Recent commissions include site works in Kyoto, Japan, the U-M Matthaei Botanical Gardens, and Nichols Arboretum. Awards include the Michigan Choreographers Festival Award, a Lifetime of Achievement in the Arts Award from the JCC of Metropolitan Detroit, and an Award of Excellence from the National Fine Arts Video Competition. Born and raised in Ithaca, NY, she holds a BA in Dance from Barnard College and an MA in Dance from Teachers College, Columbia University.


---
Sarah Mills
Doctoral Student, University of Michigan Urban and Regional Planning Program, Taubman School of Architecture and Urban Planning

Sarah Mills is a doctoral candidate in the Urban & Regional Planning Program at the University of Michigan, with a specialization in Survey Methodology. Her research focuses on the impact of energy projects sited in rural communities. Sarah's dissertation research uses interview and survey data to determine whether utility-scale windfarms reduce farmland conversion in urbanizing areas. Sarah holds a Master's degree in Engineering for Sustainable Development from the University of Cambridge and a Bachelor's of Science in Mechanical Engineering from Villanova University. She grew up on a farm in Maybee, Michigan. She lived in Sudan for two years, where she organized a food distribution program and developed a town's first survey and town plan. Before returning to academia, Sarah worked as a consultant for the Environmental Protection Agency's ENERGY STAR program, creating marketing materials to encourage businesses and individuals to choose more energy-efficient appliances. She also led the Center for Science, Technology, and Sustainability at the American Association for the Advancement of Science (AAAS) where she organized a range of workshops and panel discussions to promote dialogue between scientists and policymakers on energy and environmental issues.


---
Kasia Mrozewska
Set Designer

Kasia Mrozewska has been the set designer for numerous Ann Arbor Dance Works productions as well as many UM Department of Musical Theatre and Department of Dance productions. She has also done several set and costume designs for Pioneer Theater Guild musical productions. A native of Krakow, Poland she has designed sets for the Krakow Theater for the past five years. She received her MFA in Design from UM's Department of Theatre.


Erik Nordman
Associate Professor of Natural Resources Management, Grand Valley State University


Erik Nordman is an Associate Professor of Natural Resources Management at Grand Valley State University, MIchigan, USA. He has earned M.S. and Ph.D. degrees from the State University of New York (SUNY) - College of Environmental Science and Forestry and Syracuse. Dr. Nordman has more than 15 years of experience working with renewable energy sytems, including wind and solar energy from Kenya's tea industry; public perceptions of offshore wind energy development; the pset=resistance properties of biomass crops; and other projects. Since 2008, Dr. Nordman has been awarded external grants exceeding $3.0 million as a principal investigator and co-investigator. Funding partners include the US Dept. of Energy, US Dept. of State, US Dept. of Agriculture, Michigan Public Service Commission, and Michigan Sea Grant. He was awarded a Fulbright Scholar grant in 2012 to conduct renewable energy research and teach in the Environmental Studies and Energy Engineering departments at Kenyatta University, Nairobi, Kenya.
Keith TaylorUndergraduate Creative Writing Director, University of Michigan, Director Bear River Writers Conference
Poet and writer Keith Taylor coordinates the undergraduate program in creative writing at the University of Michigan, directs the Bear River Writer's Conference, is the poetry editor for Michigan Quarterly Review, and contributes occasionally to their blog. His fourteenth collection, the chapbook The Ancient Murrelet, was published in 2013 by Alice Greene & Co. an imprint of T.H. Peak. Other recent books are Marginalia for a Natural History published by Black Lawrence Press, and Ghost Writers, a collection of ghost stories co-edited with Laura Kasischke, published by Wayne State University Press.

---